My mission is to serve people who are dying. To help terminally ill people (and their families) to prepare for death in a comfortable and peaceful way.
The statistics are clear. More and more invasive medical procedures are being carried out unnecessarily. People are dying in pain and suffering needlessly. By offering a calm presence, emotional support, companionship and guidance as an End of Life Doula, it helps not only the patient but their family members as well.
Benefits of working with me
I've been around people who are dying and am equipped with the tools to cope with potentially difficult and upsetting situations
It's common for people who are dying to feel lonely, sometimes family members and friends find it hard to cope with the situation
I act as a companion and help people who are dying and family members when they feel lonely and afraid
I have twenty years of experience in healthcare, as a qualified Naturopath and Massage Therapist. I bring tools with me (like massage and natural remedies) that can help both the patient and their family to adjust to this transitional time
I can advocate on behalf of a patient; I know the questions to ask and can guide you and your family to get the information you need from medical professionals to make informed decisions
Many people do not want to go into a hospital and would prefer to die peacefully at home. I can provide flexible advice and companionship in the home environment (or hospital environment if that is what is preferred)
I am non-judgmental regarding religious beliefs or family traditions, I am open-minded and my aim is to make patients and family members feel comfortable and heard
How is a Doula different to Hospice?
A hospice primarily focuses on medical care. An end of life doula does not provide medical care. Our role is to be a companion for the patient; we see beyond their diagnosis and their illness and focus on them and their individual needs. The end of life is often a very lonely time and an end of life doula can spend more time with a patient and allow them to be who they are.
Book a consult today. Let me help you make your end of life transition a peaceful one.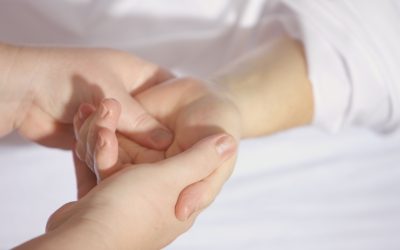 Massage therapy is such an invaluable tool for healing; especially when it comes to the end of life. It's one of the best therapies available for bringing comfort to a patient who's near death. As a person approaches the end of their life, they often experience a wide...
read more